Attorney David A. Faulkner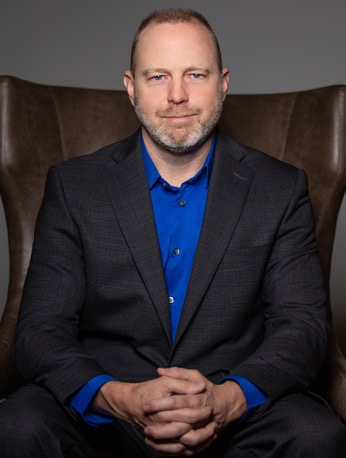 Background and Experience
Attorney David A. Faulkner is the founding attorney of Faulkner Law Group, PLLC. Mr. Faulkner has a strong educational background. He is a former Assistant State Attorney (prosecutor), a former Special Agent with the Federal Bureau of Investigation, and a Class C Licensed Private Investigator. Whether your case is a criminal matter or a family law matter, attorney Faulkner will use his 24 years plus as a practicing lawyer to advise you with regard to your legal rights, the law that applies to your case, and strategies that may benefit your circumstances. Further, attorney Faulkner believes that client-centered representation is critical. He will identify your concerns and goals about the representation and aggressively pursue those goals to the extent that the facts, circumstances, and the law will allow. There is no need to go it alone. Get help now.
Educational Background
Mr. Faulkner's undergraduate degree was in Criminal Justice/Criminology. In 1990, Mr. Faulkner was awarded the Criminal Justice Student of the Year Award. Between 1988 and 1992, Mr. Faulkner was on the Dean's List and the President's List on multiple occasions. Mr. Faulkner finished his Bachelor of Arts Degree at Florida State University's School of Criminology in 1992. While at the School of Criminology, Mr. Faulkner maintained a 3.98 grade-point average for his Florida State University academic work. Because of his academic performance, Mr. Faulkner was chosen to serve as the Chairman of the School of Criminology's Faculty Awards Committee. Mr. Faulkner was also accepted into multiple Honors Associations.
Mr. Faulkner attended law school and received his Juris Doctor Degree (Law Degree) in 1995 from Florida State University's College of Law. He was an Honors graduate.
Work Experience
As a former Assistant State Attorney (prosecutor) in Florida, Mr. Faulkner gained extensive experience regarding the following:
Handling traffic offenses, misdemeanors and felonies.
Managing large caseloads efficiently and effectively while maintaining high-quality legal representation.
Organizing and conducting criminal investigations.
Conducting witness interviews.
Evidence collection and handling.
Conducting case negotiations.
Search warrants.
Arrest warrants.
Researching, preparing and litigating motions, including, but not limited to, motions regarding the following subject matters:

Motions to set bond.
Motions to modify bond/bond conditions.
Motions for pre-trial detention.
Motions regarding discovery.
Motions to exclude/prohibit admissions/confessions as evidence.
Motions to exclude/prohibit seized evidence from use in court.
Motions regarding speedy trial.
Motions for contempt.
Motions to dismiss.
Motions for judgment of acquittal.
Motions for a new trial.

Bench trials with only a judge.
Jury trials.
Appeals.
Techniques and strategies used by prosecutors against criminal defendants.
Investigative techniques and strategies used by law enforcement against criminal suspects.
Use of force standards for law enforcement.
While an Assistant State Attorney (prosecutor), Mr. Faulkner advanced through the Misdemeanor, Felony and Felony Intake Divisions of the State Attorney's Office. As a misdemeanor prosecutor, Mr. Faulkner was awarded recognition as the Prosecutor of the Year for his Circuit with regard to driving under the influence (DUI) cases. Mr. Faulkner was involved in the prosecution of criminal cases involving almost all ranges of severity. From misdemeanor cases such as petit theft or traffic cases such as DUI to extremely serious cases such as murder, Mr. Faulkner was on the front lines of fighting crime. Mr. Faulkner also served as a liaison between the State Attorney's Office and certain local law enforcement agencies. He has provided instruction to law enforcement officers and the community regarding criminal justice-related issues.
In service of the nation as a Special Agent with the Federal Bureau of Investigation (FBI), Mr. Faulkner also received training and gained practical experience regarding the following:
Conducting complex investigations.
Investigating financial fraud.
Communications and interviewing, including the use of Kinesics techniques, which is the interpretation of body language such as facial expressions and gestures — or, more formally, non-verbal behavior related to movement, either of any part of the body or the body as a whole for the purpose of detecting a person's truthfulness or deceitfulness.
Informant development and use.
Evidence collection and handling.
Surveillance techniques.
Counterintelligence.
Computer search and seizure.
Human behavior/psychological aspects of law enforcement.
Constitutional criminal procedure.
Firearms and tactical combat.
Public corruption investigations.
Search warrants.
Arrest warrants.
Subpoenas.
Grand jury testimony.
As a Special Agent, Mr. Faulkner worked for a time alongside the Central Intelligence Agency (CIA) and was ultimately assigned to the Public Corruption Unit of the Miami, Florida Field Office. In that capacity, Mr. Faulkner, among other duties, was responsible for investigating public officials, including law enforcement officers, who were engaged in illegal activities.
Memberships
Florida Bar Member since 1995
United States District Court, Middle District of Florida
The Florida Association of Criminal Defense Lawyers
Former Director of the Seminole County Bar Association
Mr. Faulkner's Philosophy
As a private attorney, Mr. Faulkner has extensive experience handling and supervising other attorneys with regard to both criminal law and family law cases through all stages of the court process — from initial intake to trial and even appeal. Mr. Faulkner believes in putting forth 110 percent effort for the client. He is hard-working, thorough, aggressive and ethical.
While serving as a Special Agent, Mr. Faulkner found that it is the FBI's attention to detail and thoroughness that has, in large measure, contributed to its reputation as one of the preeminent law enforcement agencies in the world. Attorney Faulkner shares that same focus on attention to detail and thoroughness and has made it the cornerstone of his strategy for protecting the rights of his clients.
As a former prosecutor, attorney Faulkner knows how to litigate cases in court. You may ask — How can that help me? The answer lies in a simple analogy — a successful court case is like an intricate puzzle. By knowing what the puzzle should look like, attorney Faulkner is adept at identifying when pieces of the puzzle are missing.
Attorney Faulkner's background includes both training and practical "real world" experience in applying investigative techniques. Why is that important? Because it is one thing for a lawyer to be able to recognize that certain evidence would be critical to a client's case, it is an entirely different skill to know where and how to obtain that evidence. We seek to provide our clients with such an advantage. To meet with attorney Faulkner to discuss how we can help you with regard to your criminal or family law case, contact us today.