What Counts as a Probation Violation in Tampa?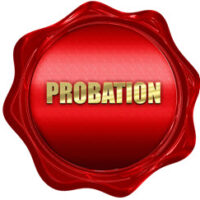 Probation is the court-mandated supervision program that you may be sentenced to either instead of incarceration or in addition to your jail sentence. Individuals on probation must check in with their assigned probation officer, and they must abide by specific rules. Failure to do so could result in a probation violation. Florida recognizes two types of probation violations — technical and substantive probation violations. If you are facing charges for violating your probations, it's crucial to contact an experienced Tampa criminal attorney right away.
Technical Probation Violations
If you don't follow the rules of your probation, it is a technical violation. Some rules are part of Florida law, while the judge determines others at your sentencing. Here's a look at some of the most common technical violations we represent clients for:
Failing a Drug Test: Failure to pass a regularly scheduled or random drug test, if required, can result in a probation violation. Defending a positive drug test can be done, but it's one of the more challenging violations. It requires finding fault with the procedures and processes that were used in administering the test.
Missing a Probation Appointment: Any parties that you are required to meet with during your probation must occur to maintain good standing. If you miss one appointment, it may not result in a violation, provided you have a valid excuse. However, missing multiple appointments or not having a plausible explanation on missing one could result in a charge for violating probation.
Not Paying Court Costs and Fines: If the judge has ordered you to pay fines, restitution, and/or reimburse court costs, failure to pay them can result in a probation violation. If you did not pay the amount owed because you are financially unable to, the court will consider that. You will need to prove that you lack the means to pay. If the court determines you have the funds, but chose not to pay, it would be a probation violation.
Failure to Complete Court-Ordered Programs: Depending on your original conviction, the court may require you to attend court-ordered programs. These may include things like Alcoholics Anonymous or a substance abuse program. If you do not attend or finish the program, it's a probation violation as well.
Substantive Probation Violations
This type of violation is when you commit another crime during your probation. Technical violations deal with some specific rules of your probation. Someone who is on felony probation will be sent to prison while waiting for the probation violation hearing.
At your probation hearing, you will be allowed to explain your version of events. Be advised; you'll also need to start preparing for a trial for the new charges you are facing. Having a skilled Tampa criminal defense attorney represent you for the latest charges is very important.
Contact a Tampa Probation Violation Attorney
If you need assistance with a possible probation violation in Tampa, let our skilled legal team assist. Contact Faulkner Law Group, PLLC today to schedule an initial consultation. If you might be charged with a new crime, we can also defend you for any additional charges. Don't attempt to handle a probation violation on your own. Let an experienced attorney help you through the process. It's your best chance for not being charged with a probation violation.
https://www.faulknerlawgroup.com/what-is-tampas-pre-trial-intervention-pti-program/