What is Tampa's Pre-Trial Intervention (PTI) Program?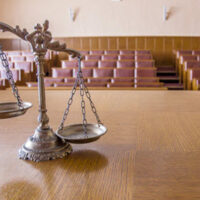 If you are facing felony charges, but you have no prior criminal record, or only a minor one, there is a chance you may qualify for a pre-trial intervention (PTI) program. The purpose of this program is to divert cases from the courtroom, and it can help you avoid the consequences of a criminal conviction. Entering into a PTI program is not an option for every case. It's crucial to retain a Tampa criminal lawyer if you are arrested and charged with a felony.
Florida's PTI program could be an option either before your arraignment (before the charging document is filed) or after the filing of the charging document where you were formally arraigned. This program is more expensive and intensive than diversion programs you find at the misdemeanor level. Having a skilled criminal defense attorney on your side is vital. Your attorney may be able to get a felony charge reduced to a misdemeanor in some situations, provided the prosecutor is open to it and motivated to resolve the case before trial.
Offenses That are Ineligible for the Florida PTI Program
Only some third-degree felonies are eligible for the pre-trial intervention program. There are a number of offenses that will disqualify you from this program. These include, but are not limited to the following felonies:
Aggravated assault;
Felony DUI;
Robbery;
Possession of LSD, heroin, meth, or 0.5 gram or more of cocaine;
Hit and run;
Welfare or unemployment compensation fraud;
Weapons charge of any kind;
Attempted residential burglary;
Any type of violent crime;
Any offense against a government entity; and
Unpaid restitution of more than $5,000 at the time of applying.
Your Tampa defense attorney will tell you whether your specific charges will fall under the eligible or ineligible list.
How the Pre-Trial Intervention Program Works
This program is somewhat similar to probation. You will receive a list of requirements that you are required to follow. These requirements may include:
Pay your enrollment fees;
Attend therapy and/or counseling;
Report in regularly to a supervising officer;
Complete your community service;
Pay restitution to your victims; and
Any other requirements that are necessary for your rehabilitation.
One significant difference from probation is that when you complete your PTI program, any charges will be dismissed. Only local law enforcement will have your PTI file, and there will be a record of your arrest. At some point, you may be able to have your arrest record expunged.
What Happens if You're Innocent?
If you are innocent of the crime you're charged with, the PTI program may not be your preferred path of action. When you enter the program, it's basically acknowledging that there was some wrongdoing on your part. You also need to be aware that registering for a program like this could affect your career and any industry license you have, like healthcare, military, education, or law enforcement.
Contact a Tampa Criminal Defense Attorney
If you are arrested for a crime that might be eligible for Florida's PTI program, you need to speak with an experienced Tampa criminal defense attorney right away. Contact Faulkner Law Group, PLLC, today to schedule an initial consultation to learn more about how we can help you.
https://www.faulknerlawgroup.com/tips-for-choosing-a-tampa-criminal-defense-lawyer/