Fewer Adults Marrying, More Adults Putting Off Marriage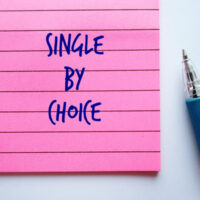 Today, adults in the U.S. are getting married far less frequently than they were in 1970. The rate of U.S. marriages has plummeted over 60% in that time. There are numerous reasons for this. One of the most prominent is that individuals are beginning careers earlier than they are families. In many cases, the impulse to start a family or get married falls by the wayside. In these cases, U.S. citizens report that merely finding someone that they can hang out with and who share the same interests as them is more important to their lives than having a traditional family.
The trends do not favor traditionalism as Millennials started a trend that saw the median age of a married couple shift from their early 20s into the late 20s. Although shifting cultural attitudes tend to eat up the majority of headlines when it comes to low marriage rates, economic factors may be more to blame.
Economic factors implicated in low marriage rates 
Today, more young adults are coming into the workforce in debt that will take them decades to pay off. Then, they're supposed to also buy-in on a home and mortgage and if they don't, then they're paying rent, which is paying off someone else's mortgage at a profit. The banks select who will get the mortgage and who will not, and if you don't have the financial stability and income to pay in on the mortgage, then you're not only priced out of the housing market, but you're going to be paying more than you likely would on a marriage in rental costs. Today, the housing market for real estate is so overpriced, that it makes merely living difficult, and more people are paying a larger chunk of their income merely for housing than ever before. That means that they're not saving, and they're not buying homes. They're living check to check merely to keep themselves afloat.
It is also a key factor that young adults are taking much longer to achieve financial independence than their parents. Stagnant wages paired with a vastly inflated cost of living, the rising costs of essentials such as food and gas, and debts incurred via education are all creating a situation where marriage, which also costs money, seems like a luxury instead of a right of passage.
So, we're rapidly approaching a situation that, if left unchecked, could see marriage rates continue to plummet, alternative family structures continue to thrive, and fewer young people choosing to walk down the aisle.
Talk to a Tampa Divorce Lawyer Today 
Faulkner Law Group, PLLC represents the interests of Tampa residents who are seeking divorce. Issues related to divorce include property division, custody, alimony, and visitation. Our attorneys will go over your needs, discuss your goals, and then advocate for the next chapter of your life. Call our Tampa family lawyers today to learn more.
Source:
spectrumnews1.com/oh/columbus/news/2023/03/10/u-s–marriage-rate-plummets-nearly-60–over-the-past-50-years–study-reveals#:~:text=According%20to%20the%20study%2C%20the,include%20Hispanic%20and%20Black%20women.