How Spending During A Divorce Can Affect The "Equitable Distribution" Of Marital Property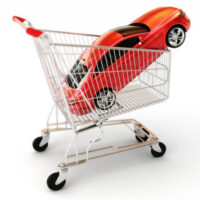 Florida follows the principle of "equitable distribution" in divorce cases. While this does not necessarily mandate an "equal" distribution of marital property, it does require the court to determine what is "just and equitable under the circumstances."
For example, if one spouse is found to "dissipate" marital assets–i.e., intentionally waste jointly owned property on non-marital purposes–the judge can take that into account when making an equitable distribution. At the same time, Florida appeals courts have repeatedly cautioned that it is perfectly acceptable for either spouse to spend marital assets during the divorce process for "purposes reasonably related to the marriage."
Florida Appeals Court Rules Ex-Husband Did Not Misuse Joint Funds
The Florida First District Court of Appeals recently addressed such a case. In Briggs v. Briggs, a husband filed for divorce from his wife. The wife counter-sued. During the subsequent trial, each party agreed that when they separated, they kept $234,000 in a safe deposit box. This represented the cash proceeds from the couple's roofing business. The parties also agreed they always considered the money to be a marital asset.
While the divorce case was pending, the husband decided to use his one-half of the money in the safe deposit box to pay his living expenses and legal fees. He continued to deposit his own paycheck into a joint bank account, which the wife used to pay her own household expenses.
The trial court, however, ultimately included the full amount of the husband's share of the safe deposit box cash in making the final equitable distribution. That is to say, the judge did not credit any of the money that the husband used to pay his expenses from that cash. As a result, the husband's equitable distribution was lower than it would have been otherwise. The judge reasoned the husband could have simply taken the money out of his business instead, as he had done in previous years.
On appeal, the First District said that was a legal error on the judge's part. This was not a case where the husband had wasted or dissipated a marital asset, the appeals court said. Indeed, the wife did not dispute the legitimacy of the husband using his $117,000 share of the cash to pay his expenses. As such, the trial court needed to recalculate the equitable distribution after accounting for the husband's "diminished" share of the safe deposit box cash.
Speak with a Florida Divorce Attorney Today
In a divorce, it is crucial that both sides take proper steps to account for all marital property. Trying to dissipate or hide assets from the other side is both illegal and inadvisable. Ultimately, the goal is to attain an equitable distribution that both parties can live with.
If you need legal advice or representation from a qualified Tampa divorce lawyer, contact the Faulkner Law Group, PLLC, today to schedule a free confidential consultation with a member of our family law team.
Source:
scholar.google.com/scholar_case?case=646095925227495713