Questions to Ask When Hiring a Tampa Family Law Attorney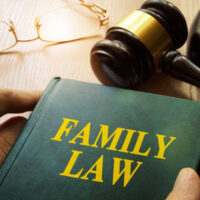 Choosing the right Tampa family law attorney can be a difficult decision. Utilizing your time wisely in the initial consultation is crucial. That means being well-prepared and asking the right questions. This can help you compare your options and make the choice that's right for your situation.
To help you prepare for your first meeting, here are some questions to consider asking your prospective attorney.
How Long Have You Practiced Family Law?
This is one of the most important questions you can ask your potential family law attorney. It would help if you verified how long they have been practicing. You want an attorney who has the knowledge and experience to handle your specific legal issue. A lawyer that doesn't have a lot of experience handling family law cases could hurt your case.
Are You the Attorney Who Will Be Handling My Case?
Be sure to ask if the attorney you are meeting with is the one who will be handling your case. You don't want to find someone you like, only to discover another attorney in the firm handling your case. This is not an uncommon practice with larger firms. Ask about everyone who will be working on your case. Understand who you will be talking to when you call or email, and who will be at your hearings.
What Are Your Billing Rates?
You want to ask about an attorney's fee schedule upfront. Do they bill a flat fee, or are they billing hourly? You don't want any surprises when it comes to how much you will be paying for legal services. Asking about fees with every firm you meet with can help you narrow down your options.
What Problems Do You Anticipate with My Case?
Attorneys can't give you a definitive answer on what the future of your case holds, but they may be able to spot some potential issues right from the start. They should be able to tell you the positive and negative aspects of your case. If the attorney sounds like they are overpromising, be wary. This could be a red flag, depending on the circumstances. For example, an uncontested divorce is something that will likely present no problems. Still, if you are looking at a divorce involving a high-asset portfolio, there will probably be hurdles to overcome throughout the case.
What Is Your Turn Around Time for Client Communication?
You want to know what their policy is regarding client communication. Will they respond to you within 24 to 48 hours? How often will they provide you with updates on your case? You want to understand when you will hear from your attorney and how long it will take for them to answer your questions. You want a firm that gives you individualized attention, not one that treats you like just another case file in their system.
Contact a Florida Family Law Attorney
If you need assistance with a family law matter in Florida, contact Faulkner Law Group, PLLC, today to schedule an initial consultation. We prioritize all our clients and offer the professional and compassionate representation you need to resolve all your family law needs.