Tips for Choosing a Tampa Criminal Defense Lawyer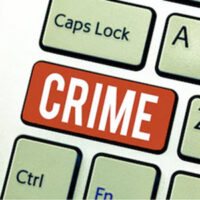 If you are facing criminal charges in Florida, it's imperative to hire the best Tampa criminal defense lawyer possible. Before you decide on who to hire, here are several tips to help you choose the lawyer that's right for you.
Choose Someone Who Has the Right Experience
One of the most important steps in finding the right attorney is to choose someone who has experience handling cases similar to yours. Not all criminal cases are the same. It's best if you choose someone who has a proven record of success with criminal trials. If you have a pending DUI, choose someone who specializes in DUIs. If you are facing murder charges, don't retain an attorney who specializes in DUI matters.
Ask Who Will Be Handling Your Case
Don't assume that the attorney you initially meet with is the one who will be showing up at your hearings or representing you at the trial. Sometimes your case may be handled by a junior attorney who you never met and don't click with. This is why you want to ask questions upfront, so there are no surprises as your case progresses.
Check Their Reputation
You can find out a lot about an attorney by researching them online. However, be wary of non-reputable sources. An excellent place to start is the Florida State Bar to verify that they are a licensed attorney and whether they have any disciplinary action. You can also check attorney ratings on Avvo.com.
Verify the Firm Has Experience in the Local Court
Choosing a law firm that has experience trying cases in the courthouse you're assigned to is also essential. Knowing the court's procedures and the staff can go a long way in your case. They should be familiar with the prosecutors as well. That can give you a real advantage in your case.
Ask for Prices Up Front and Compare
There is no standard rate that all attorneys charge. Depending on the case, some attorneys may charge either by the hour or a flat fee. This is why you should ask for prices upfront and compare firms before making a final decision. It's best if you get the fee schedule in writing, so there are no additional surprises.
Ask for Client Testimonials
Experience is one important aspect, but you should also find out what prior clients think. You can start by looking at the firm's website to see what other clients have said. You can usually find this under the heading "Testimonials" or sometimes on the homepage.
Choosing the Right Tampa Criminal Defense Lawyer
Some people feel obligated to hire the first attorney they meet with. Don't feel pressured into making a decision on the spot or after you meet with the first firm. It's imperative you find the attorney that works best for your situation. You want someone you feel comfortable with and who is an excellent communicator. If you get a bad vibe in the initial meeting, do you really want this person representing you for your freedom?
If you are looking to retain a Tampa criminal lawyer, contact Faulkner Law Group, PLLC, today. We look forward to finding out more about your case and explaining how we can best protect your rights.
https://www.faulknerlawgroup.com/what-is-my-constitutional-right-to-remain-silent/