Do I Need an Attorney for a Tampa Traffic Offense?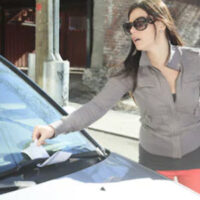 Some people get charged with a traffic offense and then either ignore it for a while or forget about it entirely. You don't necessarily think about a traffic offense ruining your life, but it can. Do you want to keep the job you currently have? Or, what about driving around town and the freedom that comes with that?  You could lose your driver's license, which could affect not only your personal life, but your professional life as well.
To keep your record clean and stay out of trouble, hire a Tampa traffic offense attorney to defend you. At the Faulkner Law Group, PLLC, we have years of experience helping Florida clients. We can handle all of your criminal law needs, covering everything from a traffic offense to capital murder charges.
Traffic offenses can be criminal or merely infractions. When you pay the fine associated with a traffic infraction, it's the equivalent to pleading guilty in a standard criminal case. The court will add points to your driver's license. If you accumulate too many points, your license could be suspended, and your insurance premiums could be impacted.
It's important to note that the points stay on your record for years, typically five or more years. For example, if you accumulate 12 points in the span of 12 months, your license will be suspended for a month. When you accumulate 18 points in 18 months, your license will be suspended for three months. 24 points in a period of 36 months mean your driver's license will be suspended for a year.
Common Types of Florida Traffic Offenses That are Criminal
There are a number of possible traffic offenses that are criminal in nature you will want to speak with an attorney for. Some of these can include:
Driving under the influence (DUI)
Reckless driving
Boating under the influence (BUI)
Fleeing or attempting to leave the scene of an accident, which can leave you with six points on your license
Driving on a suspended or revoked driver's license
Trying to elude or flee from a law enforcement officer
Vehicular homicide
Criminal cases involving vehicular homicide are much more serious than a few points on your record. You could be facing up to 15 years of prison if you are convicted. If the prosecutor has information that can prove you knew about the accident but did not give information or render aid, you could be charged with a first-degree felony and face up to 30 years in prison.
If you are charged with speeding, which is non-criminal, the amount you are going over the speed limit makes a difference. If you were driving 15 miles per hour or less over the speed limit, you will receive three points on your record. If you were speeding at 16 miles per hour or over, it is four points.
Contact a Tampa Traffic Offense Attorney
If you received a traffic offense, whether criminal or merely an infraction, it's important to speak with a knowledgeable Tampa traffic offense attorney who can give you advice as to what the best course of action is. Please contact Faulkner Law Group, PLLC today to schedule an initial free consultation.