What Constitutes a Felony DUI in Florida?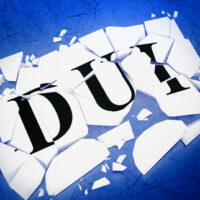 Facing a DUI charge can be a scary experience. A DUI conviction can change your life, especially when it's for a felony offense. Florida law imposes stiff penalties, which typically include incarceration, fines, or both. You will have a criminal record that can affect your ability to get a job, rent an apartment, apply for a professional license, and more. If you are being charged with a felony DUI in Florida, you need to contact a skilled Tampa DUI attorney.
Florida Felony DUI Offenses
People often think of a DUI as only drinking and driving, but it can also involve chemical substances. This means illegal drugs, prescribed medications, and even over-the-counter medications. In these cases, the court doesn't need to show what your blood alcohol level was, they just need to prove that your normal faculties were impaired.
Many first-time DUIs are charged as misdemeanors. Some are enhanced misdemeanors due to aggravating factors.  An example of an aggravating factor would be if you caused an accident while driving under the influence and struck another vehicle, injuring the occupants.
If many DUIs are charged as misdemeanors, you may be wondering what it takes to become a felony charge. Here's a look at some of the most common ways you can be charged with a felony DUI in Florida.
DUI Involving Serious Bodily Injury — If you cause an accident and someone sustains serious bodily injury, you could be facing a third-degree felony. Depending on the circumstances, you could be facing additional charges.
DUI Manslaughter — If you were driving under the influence and killed someone else, you may be facing a conviction for DUI manslaughter. This is classified as a second-degree felony, with a sentence of up to 15 years in prison and a hefty fine. You could also be facing a civil lawsuit no matter whether the DUI involved manslaughter or serious bodily injury.
Third DUI Within a Ten-Year Period —Judges often show some leniency to first-time offenders depending on the circumstances. By your third DUI charge, they might consider trying to teach you a lesson. You could be facing up to five years in prison.
Fourth DUI — If this is your fourth DUI offense, no matter whether the others were six years ago or 16 years ago, it can be charged as a third-degree felony.

Defenses to Felony DUI
One reason to hire an experienced Tampa criminal defense attorney is to help prepare the best defense possible. Don't assume that if you are arrested and charged, there is no hope of an acquittal or plea bargain. In many cases, there may be valid defenses that are available. It's important to build the strongest case possible, as even a minor conviction can wreak havoc on your life for years to come.
Contact a Florida DUI Lawyer Today
If you have been arrested for a felony DUI charge, you need legal assistance right away. Let the experienced criminal defense team at Faulkner Law Group, PLLC help. Contact our office today to schedule an initial free consultation.