What to Know When You're Arrested for a Violent Crime in Florida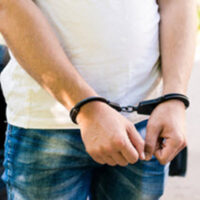 If you are facing charges for a violent crime in Florida, you need to take it seriously. Don't attempt to represent yourself or rely on a public defender if possible. You want a skilled and experienced Tampa violent crime attorney who will prepare the best defense possible.
There are more factors with a violent crime arrest that you need to be mindful of. Even if you are not convicted, the arrest could haunt you for years to come. For one, you could be facing a civil lawsuit and it could potentially cause you to lose custody of your children during a divorce or custody battle.
Types of Violent Crimes in Florida
There are a number of different crimes that fall under the category of violent crimes. Some of the most common ones include:
Assault — You can be arrested for assault if you threaten someone with violence by words or an act, along with giving the impression you have the ability to carry out that threat. The victim must have a well-founded fear of imminent danger and violence. If you are arrested for assault, it is a second-degree misdemeanor. You can receive a sentence of up to $500 in fines and up to 60 days in jail.
Battery — Battery is the act of actually touching or striking someone intentionally against their will, or causing bodily harm to someone intentionally. It's often charged as a first-degree misdemeanor, but it can be a third-degree felony in some circumstances. It will be a felony charge if you have a prior conviction for battery, felony battery, or aggravated battery or if you cause great bodily harm.
Murder — Murder is when you kill someone, and it's premeditated, or the death occurred during the course of an enumerated felony. The most serious murder charge is a first-degree conviction, which is a capital felony and could result in the death penalty or life in prison.
Manslaughter — If killing someone doesn't fall under murder, but the death was without a valid excuse or lawful justification, then it likely falls under manslaughter. Manslaughter is typically a second-degree felony, but aggravated manslaughter can be a first-degree felony.
This is not an exhaustive list of violent crimes. Other ones you may be thinking about include stalking and domestic violence.
Defenses to Violent Crimes
When you retain a knowledgeable Tampa violent crimes attorney, they will walk you through what defenses might apply in your case. Some possible defenses include:
Provocation
Self-defense
Involuntary confession
Defense of others
Lack of identification
Accident
You've likely heard of the stand-your-ground law that allows the justifiable use of force in some scenarios. This is a very complicated defense, with many nuances and technical points. You need a defense attorney who knows the ins and outs of the stand-your-ground law. At the Faulkner Law Group, PLLC, criminal defense attorney David Faulkner is a former Assistant State Attorney and a former FBI Special Agent with almost 25 years of experience. He routinely lectures all over the state of Florida about self-defense and Florida's stand-your-ground law.
Contact a Florida Criminal Defense Attorney
If you were arrested for a violent crime in or around Tampa, contact Faulkner Law Group, PLLC today to get an initial free consultation.