How to Establish Paternity in Tampa, Florida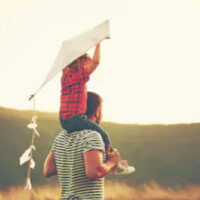 Florida law distinguishes between biological fathers and legal fathers. For many children, their biological father is their legal father, but it's not always like that. Someone can genetically father a child, but it doesn't mean they necessarily have the legal rights that people associate with parenthood. To establish someone as a child's legal father, you must prove paternity. In some cases, it may be a simple process, while other cases are disputed. If you need assistance determining paternity, contact a Tampa paternity lawyer today.
Why Establishing Paternity Is Important
When you establish paternity, you are establishing legal fatherhood. Many people assume that determining paternity is just for getting child support payments. However, there are additional benefits, like possible health insurance through the father's employer. Without paternity, the father has no legal right to visit or pursue custody. If there is a severe accident or your child needs medical assistance, the father could not make any decisions without determining paternity first.
Methods for Determining Paternity
The easiest way to determine paternity is through marriage. When a married woman gives birth, it is already assumed the father is the husband. There is no need to take any legal action to establish paternity rights in this situation.
When the parents are unmarried but still a couple, the father can agree to submit a voluntary acknowledgment of paternity form. The form does require consent from both the mother and father. This form does not have to be completed at birth, either. It must be done at some point before the child turns 18.
This acknowledgment form is not something a mother can submit on her own to try and hold someone accountable as the father. In situations where the potential father does not voluntarily agree, you will have to proceed with a disputed paternity case.
When there is a dispute, it will be necessary to take legal action. Florida law allows a mother to bring a paternity action against the alleged father. To avoid resolving in the courtroom, the potential father can agree to have genetic testing done to determine whether he is a match to the child. If they cannot resolve the matter, it may be necessary to file a paternity suit in court.
How a Tampa Paternity Lawyer Can Assist
At Faulkner Law Group, PLLC, we understand paternity is a complicated situation to resolve. If you have questions or you are in the middle of a dispute, let us help. We have years of experience with Florida family law matters, including paternity cases. When you contact our office, we can conduct a free case evaluation and let you know how the process works to resolve paternity.
Once you have established paternity, there are other legal processes we can help you with too. Those may include seeking an order for child support payments, establishing custody and visitation rights, etc.
Our legal team has the experience and skills to handle a wide range of paternity cases. If you need assistance or just have questions on establishing paternity in Florida, contact our office today to schedule a free, no-obligation consultation.
https://www.faulknerlawgroup.com/do-i-need-a-florida-paternity-lawyer/