LGBTQ Couples Face Unique Challenges In Divorce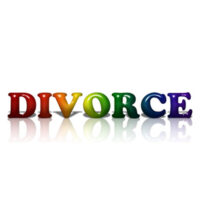 Divorce creates a significant amount of stress for anyone, but LGBTQ couples face unique challenges when untying the knot. Meanwhile, they face all of the same challenges that other couples have been facing for millennia. To be sure, finding the right divorce attorney for you may be a matter of comfort. Faulkner Law Group, PLLC helps same-sex and gender non-conforming couples divorce as simply and as effortlessly as possible. In this article, we'll address some of the unique problems facing same-sex divorce. 
Cohabitation 
2015 is when the Supreme Court ruled that same-sex marriage was legal in all 50 states. Prior, same-sex couples had been living together for years. While the same can be said of modern straight couples, the same couples were able to choose specifically when they tied the knot. LGBTQ couples had to wait until the Supreme Court decided that they too could get married.
To understand why this is a problem for couples, you need to have a bit of background when it comes to Florida's rules regarding property and estates. A marital estate, or that which is divided during a divorce, only begins once you are married. In other words, the longer you're together, the bigger your marital estate is. Since many same-sex couples were forced to cohabitate without the right to get married, they built lives together that would have accrued a marital estate but couldn't because their unions were not recognized. Does this make sense? Is it fair? The answer to both questions is 'no'.
For same-sex couples, some state courts can assume that the couple was in a common-law marriage before their actual marriage and the marital estate would be retroactively applied to when they began cohabitating. However, Florida does not recognize common-law marriage leaving same-sex couples with little legal remedy but to consider the marital estate when the marriage began in 2015.
Child custody challenges 
Another unique challenge that same-sex couples face involves custody of children. It can be difficult, sometimes, for the courts to parse out who is a legal parent of a child, especially if that child was brought into the marriage from a previous marriage. In these cases, it can be hard for a spouse without children to establish parental rights without the biological parent first relinquishing their parental rights. Complications also arise from adoption or the use of reproductive technology to assist in childbirth.
The bottom line 
If you are in an LGBTQ marriage, you will need to find an attorney who is sensitive to your individual needs. In many cases, you can override the default rules with a prenuptial agreement. While a prenuptial agreement may not sound romantic, it does have the benefit of settling problems before they arise and not allowing the default rules to impact your future.
Call an LGBTQ Divorce Lawyer Today 
Faulkner Law Group, PLLC represents the interests of LGBTQ couples seeking both to tie and untie the knot. Call our Tampa family lawyers today to schedule an appointment and we can begin discussing your unique needs immediately.