What Do You Do if You're Charged with Federal Child Pornography in Florida?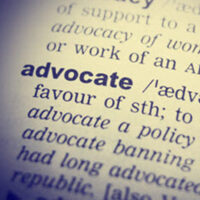 No matter whether it's a state or federal case, an arrest for child pornography should be taken very seriously. If you or a loved one have been charged with a federal child pornography charge in Florida, you need to speak to a skilled Tampa child & internet sex crime lawyer who has experience with federal cases.
At Faulkner Law Group, PLLC, our legal team has years of experience on both sides of a criminal case. As a previous Assistant State Attorney (ASA) and a Special Agent with the FBI, attorney David A. Faulkner knows how prosecutors and law enforcement work a case, and how to prepare the best defense possible.
What Constitutes Federal Child Pornography Charges?
Federal child pornography crimes involve manufacturing, distributing, or possessing child pornography that impacts interstate commerce. This is typically achieved through the mail or on the internet.
Federal law defines child pornography as any visual depiction of a child that is engaging in conduct that is sexually explicit. Visual depiction can mean a digital image, photo, or video. A child, or minor, is someone who is under 18 years of age. Sexually explicit conduct can include a number of actions, like masturbation, intercourse, or the exposure of the pubic area or genitals in a sexual manner. Even nudity can trigger a criminal charge if the content is sexually suggestive.
A child pornography conviction can land you in prison for many years in some cases. If you have a prior conviction, the prison sentence can jump dramatically.
Preparing a Florida Child Pornography Defense
You might think that there is no point in fighting the allegation as federal charges usually mean the government has done a thorough investigation first. Even if they have, you are entitled to a fair defense. This is one reason why retaining a skilled Tampa criminal defense attorney is so important.
Some charges do not meet the burden of proof when it comes to determining whether or not the content depicts sexually explicit conduct. There may be some nudity, but it doesn't meet the criteria to be considered child pornography. It may fall under the artistic category instead, which may not meet the criteria for a federal criminal charge.
Developing a defense for federal child pornography crimes is not easy. We may also need to hire a top computer forensic expert who can help determine what type of computer search the government did and whether or not it was valid. We may be able to show these images weren't even in your possession.
Contact a Florida Criminal Defense Attorney
If you have been charged with federal child pornography in Florida, don't wait to hire legal representation. The sooner you retain an attorney, the sooner we can begin working on your defense. Contact Faulkner Law Group, PLLC today to schedule an initial free consultation.