The Dangers Of Talking To The Police In A Non-Custodial Situation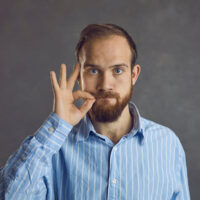 When it comes to a police investigation, there is really no such thing as a "casual" conversation. If a police officer is talking to you about a possible crime, you should always assume that you are a suspect. Your best bet is to say nothing and, if you are arrested, to contact a lawyer as soon as possible.
Keep in mind that just because the police start asking you questions, that does not always mean they need to first advise you of these rights. A Miranda warning is only required in "custodial" situations. For example, if you have been arrested and taken to the police station for questioning, that is clearly a custodial interrogation requiring a warning.
But what if you are just sitting in the back of a police car talking to an officer? You are not handcuffed or under arrest. In that scenario, there is a good chance a judge will say you were not in a custodial situation so any information you volunteer can be used as evidence against you–even if the officer never gave a Miranda warning.
Florida Court Sentenced Defendant to 50 Years in Prison for Child Pornography Extortion Scheme
A recent published decision from the U.S. 11th Circuit Court of Appeals, United States v. Woodson, presented just such a scenario. This case began when law enforcement started receiving reports that teenage girls had been locked out of their Snapchat accounts by an unknown attacker. The attacker then demanded the girls produce and send him pornographic material to regain access. He then used the pornographic material to commit further acts of extortion.
Law enforcement traced some of the attacker's messages to an Internet address in Virginia. Police executed a search warrant on the address. Several people lived in the home, including the defendant in this case. While executing the warrant, officers questioned the defendant and his brother separately.
The defendant was initially handcuffed, but the officers later removed the cuffs and asked the defendant to speak with him inside a police van. A detective told the defendant he was not under arrest at this time. The defendant then spoke at-length to the detective and admitted to taking over the Snapchat account of at least 20 girls. He insisted, however, that he had been threatened by another unidentified man into taking these actions. The detective did not believe this.
Eight months later, prosecutors charged the defendant with violating federal child pornography laws. The defendant moved to suppress the statements he made to the detective due to a lack of Miranda warning. The judge allowed the statements in and a jury ultimately found the defendant guilty. The court then sentenced the defendant to 50 years in prison.
On appeal, the 11th Circuit affirmed. It held there was no Miranda violation because the defendant was not in custody when he spoke to the detective in the police van. The appellate court placed special emphasis on the fact that the detective explicitly told the defendant he was not under arrest–meaning he was free to stop talking and leave at any time during the interview.
Speak with a Florida Criminal Defense Attorney Today
When it comes to a criminal case, especially one involving alleged sexual acts against minors, the police are never there to be your friend. You need to be proactive in asserting your legal rights. An experienced Tampa child and Internet sex crimes lawyer can help. Contact the Faulkner Law Group, PLLC, today to schedule a free consultation with a member of our team.
Source:
media.ca11.uscourts.gov/opinions/pub/files/202010443.pdf