What Should You Expect with Your First DUI in Tampa?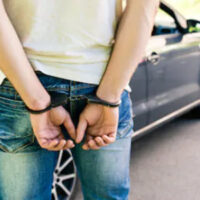 If you are arrested for a DUI, it can be a frightening time. However, if it is your first DUI arrest, there may be a chance to reduce or even dismiss the charges to keep your record clean. Do not attempt to represent yourself if you are arrested for driving under the influence. Instead, contact a skilled Tampa DUI attorney who can help build a strong case on your behalf.
In Florida, a DUI is defined as someone driving or in physical control of a vehicle who is under the influence of alcohol, controlled substances, or chemical substances to the extent that their normal faculties are impaired.
Being arrested for a DUI could be life-changing right away. You might have your driver's license immediately suspended. If you are convicted, you might be stuck paying significant fines. After a conviction, it means you now have a criminal record. That can be a game-changer when you are job hunting or applying for an apartment. You will need to check off that box that asks if you have ever been arrested for a crime before. This can keep you from getting your dream job or even the new housing you wanted.
First Time DUI Offenses in Florida
In most cases, first-time DUIs in Florida are considered to be misdemeanor crimes. There is a mandatory list of penalties if you are found guilty. Some of these include community service, driver's license suspension, and attendance at DUI School. You might even have your vehicle impounded or immobilized and an ignition interlock device installed.
Certain factors can make your first DUI far more serious depending on who was in the vehicle with you or what your blood or breath alcohol content was.  For example, you will be charged with an enhanced DUI if you had a minor in the vehicle with you at the time of the accident, or your blood or breath alcohol level was over 0.15. Enhanced DUIs are subject to the same penalties as a normal first time DUI, but you have additional penalties.
Punishments for First Time DUIs
If you are convicted of your first DUI, and it's not an enhanced DUI, your fine can be between $500 and $1,000. The fines jump to $1,000 to $2,000 if the DUI is enhanced. The court will also sentence you to at least 50 hours of community service. If your job would make community service a hardship, you often have the option to buy out a portion of your community service hours at the rate of $10 per hour.
Potential jail time is up to six months for a normal DUI. With enhanced DUIs, you could be in jail for up to nine months or even a year. You will be subject to probation for up to one year. Your driver's license will be suspended for a minimum of 180 days or revoked for up to a year. Lastly, you will be required to participate in DUI School for 12 hours.
Contact a Florida DUI Defense Attorney 
If you were arrested and charged with a DUI, you need to speak with a Florida criminal defense attorney right away. It's important to have the best defense possible in a DUI arrest.  Contact Faulkner Law Group, PLLC today to schedule an initial free consultation, and learn more about how we can help defend your DUI charge.
https://www.faulknerlawgroup.com/what-constitutes-a-felony-dui-in-florida/