What to Expect in the Florida Divorce Process?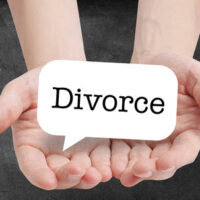 Divorce can be a very emotional experience, and it can be life-altering for most people. Divorce affects every aspect of your life, especially if you have children. If you are considering filing for divorce — or you've already been served with papers — let an experienced Tampa divorce attorney help.
There are a lot of decisions that need to be made before your divorce can be finalized, which is one reason you want a skilled family law attorney representing you.  Decisions involving child custody, child support, property division, and alimony all tend to be highly emotional. That can cause divorcing spouses to increase their arguments during negotiations. When you retain a family lawyer, they will handle the toughest parts of the process, allowing you to focus on starting the transition to your new life.
Here are some things you need to know about the process, so you can be prepared for your Florida divorce.
Eligibility to File for Divorce in Florida
You can't file for a divorce in Florida just because you want to. Florida has to have jurisdiction.  One of you must have been a Florida resident for at least six months before filing. You can also meet the residency requirement if one of you is an active member of the military, currently stationed in Florida.
Reasons for Filing
Florida is a no-fault case divorce state. This means you don't need to prove that one party was at fault for the marriage ending. You only need to show that there are irreconcilable differences.
Making Important Decisions
The main part of your divorce is working through all the outstanding issues and hopefully reaching a settlement agreement so the judge can sign off on finalizing your divorce. The topics that must be decided on include property division, alimony, child custody, and child support. If you and your ex cannot reach an agreement on your own, then it's up to the court to decide how to divide assets and liabilities or whether to award alimony.
When it comes to children, the court's primary objective is to do what's right for the child. This may wind up being a different schedule or custody arrangement than you wanted. The court may ask you what your wishes are, but that's not a guarantee they will grant them. This is why it's important to try and reach an agreement and avoid a trial if possible.
Aside from child custody and support, the next biggest source of arguments during a divorce is coming up with a property settlement agreement. You are entitled to an equitable and fair distribution of marital assets and debts. Some spouses will go as far as trying to hide assets or liquidating them in hopes of preventing their ex from getting their fair share. Courts don't look favorably upon people who do that. It could cost them a portion of the settlement.
Contact a Florida Divorce Attorney Today
If you need assistance with a Florida divorce, don't go through it alone. Let the Faulkner Law Group, PLLC help. Contact our office today to schedule an initial free consultation and learn how we can assist you with your Florida divorce.
https://www.faulknerlawgroup.com/who-qualifies-for-alimony-in-a-florida-divorce/