Who Qualifies for Alimony in a Florida Divorce?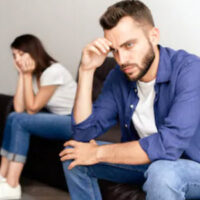 Alimony, which is also known as spousal support or maintenance, may or may not be awarded in a Florida divorce. If there is a valid prenuptial agreement that calls for it, or the couple reached an agreement on one spouse receiving spousal support, then it will likely be included in the final divorce order.
But, when you have a contested divorce that will be decided in family court, it's then up to the Tampa judge to decide whether an award of spousal support is warranted.
What Factors Can Influence the Amount of Alimony Awards in Florida?
If the court determines there is a need for spousal support and there is the ability to pay, they then have to determine the amount. There is no set amount that is awarded across the board. This means that just because your friend or sibling got an award of X after being married for the same amount of time, you aren't guaranteed to receive the same amount. It could be higher or lower.
Here are some of the criteria the courts look at when deciding how much alimony to award:
The duration of your marriage;
All sources of income available to you and your spouse, which includes income available through investments;
The standard of living you established during the marriage;
What contributions each party made to the marriage, which includes childcare, career building of each other, education, homemaking, etc.;
The financial resources of both spouses, including marital and non-marital assets;
Age, emotional, and physical conditions of both spouses;
The earning capacities, vocational skills, educational skills, employability, vocational skills, and if applicable, the time that is necessary to acquire the necessary skills or education to allow you to find employment; and
Any other related factors.
The Length of the Marriage
The length of the marriage is an important aspect of alimony awards. There is a general belief that a marriage lasting less than seven years is a short marriage while 17 or more years is a long-term marriage. The years in between make it a moderate-term marriage. The court is not going to award the same support to someone who was married for two years versus 24 years.
Types of Florida Alimony
Once the court determines there is a reason to award alimony, it has to decide not only on the amount, but also on the duration. Alimony awards are not always a set monthly payment that will arrive until the end of time. Even permanent alimony ends if the recipient spouse passes away or, unless otherwise agreed, remarries. Other types of alimony may include a temporary award while the proceedings are pending, a lump sum award, specific duration payments, or a monetary award to bridge the gap to get you back on your feet while finishing up training or classes.  Rehabilitative alimony may also be an option to help a spouse get further education and/or training and to then get established in their career.
Contact a Tampa Divorce Lawyer
Are you considering filing for divorce in Florida, or have you been served with divorce papers by your spouse? If so, you need the assistance of a skilled Tampa divorce lawyer. Contact Faulkner Law Group, PLLC today to schedule an initial consultation. Let us protect your rights and help you fight for the divorce settlement you deserve.