How to Defend Against Drug-Related Charges in Tampa, Florida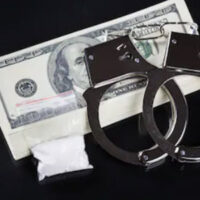 Being charged with a drug crime, even if it's a misdemeanor, is something you should take seriously. Given the intensity of the country's war on drugs, sometimes the prosecutor will push for the most severe sentence possible. You'll find that many drug charges are filed as felonies. Some drug charges can carry sentences of up to 30 years, plus hefty fines and even assets seizure. If you have been arrested for a drug-related offense, you need a strong Tampa drug crime lawyer on your side.
Drug Possession and Trafficking in Florida
Drug possession and drug trafficking are two of the main charges you might be facing, depending on the circumstances of your case. It might surprise you to learn that even misdemeanor possession charges could result in up to a year in jail and fines of $1,000. If it's charged as a third-degree felony, you could be looking at up to five years in prison and up to $5,000 in fines.
If the charge is drug trafficking, this is more serious and could either be a second-degree or first-degree felony. Some people think they can't be charged as there is no evidence that they were intending to sell and there is no undercover drug sting the prosecution can use as evidence. In fact, you could be convicted of drug trafficking based solely on your having a large quantity of drugs in your personal possession.  Often drug trafficking charges carry long minimum mandatory prison sentences.
What are Some Defenses to Drug Possession Charges in Florida?
There are two types of possession. The first is actual possession, which means the drugs were on or about your person or in your hand when you are arrested. The second is constructive possession, which is when there are drugs somewhere that you had control of, and you knew the drugs were in that location.
A lot of cases involve being charged with constructive possession because the law enforcement officer is banking on you to confess or say something that incriminates you or something else. You can present a strong defense against these charges if:
You did not know the drugs were there;
The drugs were not yours;
You were not aware the substance in question was illegal; or
You didn't have any control over the drugs.
Were you read your rights when there was a search and seizure? What about when you were arrested? You could have a defense for a constitutional rights violation if they didn't read you your rights for example. Perhaps there was a break in the chain of custody in the lab. There are multiple options for preparing a strong defense, which is why you need to speak with a knowledgeable Tampa drug crimes attorney.
Contact a Florida Drug Crimes Attorney
Your attorney can also try to work out a plea deal that might include a drug diversion program or another option that allows you to stay out of jail. This is often an option for people who are first-time, non-violent offenders, who are arrested with a small amount of drugs. When you retain a Florida criminal defense attorney, they will explain everything to you, and you will know which defense strategy is right for you.
If you have been arrested on a drug charge in Florida, contact Faulkner Law Group, PLLC today to schedule an initial consultation.