Do You Need to Hire an Attorney for a Tampa Misdemeanor?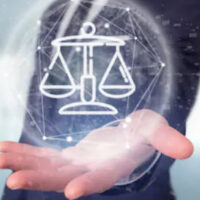 If you have been charged with a misdemeanor in Florida, you may wonder whether it's worth retaining a Tampa criminal attorney to represent you. Some people mistakenly assume that they can handle things on their own and then end up with a less-than-ideal outcome. Having the right attorney can play a huge role in what the outcome of your case is. A skilled Florida criminal defense attorney can even get your charges dropped entirely in some cases.
Don't Get Caught by a Plea Deal that Violates Your Rights
When you represent yourself, you could find yourself facing a plea deal from the prosecution. Many misdemeanors never go before a jury or judge and are settled beforehand. The idea is that the prosecution offers you a deal that avoids possible harsher sentences if you plead guilty. Some people accept these deals, even when they aren't guilty because they want to be done with the process. Some of these plea agreements violate your rights and you might have had the charges dismissed entirely with the right attorney representing you.
Misdemeanors Are Still on Your Criminal Record
Just because it's not a felony with years of prison time, you should consider the long-term consequences of a misdemeanor conviction. It's still a criminal record that could affect you getting a job, the apartment rental you wanted, certain professional licenses, etc. When you have an attorney representing you, he or she will protect your rights.
A Good Criminal Attorney Might be Able to Keep Your Record Clear
As mentioned above, misdemeanor convictions mean you have a criminal record. This needs to be disclosed in a number of legal settings. Having a skilled attorney who knows the criminal court process is important for first-time offenders. The attorney may be able to get your charges dismissed and keep you from now having a criminal record.
If you already have a criminal record, retaining an attorney is even more important. You could be facing a more severe sentence due to having prior convictions. You need an experienced Florida criminal defense attorney who can fight to have the charges reduced so you aren't facing as much jail time.
Your Attorney Knows the Law
One of the most important reasons to hire an attorney is for their experience and knowledge about the law. The last thing you want to do is show up unprepared or accept a really bad plea agreement. Your attorney can also help negotiate the criminal charges and will make sure you are not being taken advantage of. Unless you have a legal background and specialize in these sorts of matters, don't take a misdemeanor charge lightly.
Contact a Tampa Criminal Defense Attorney Today
If you are considering relying on a Public Defender to help you fight a misdemeanor charge, keep in mind that they are often swamped dealing with a massive caseload and a combination of clients, some of whom could be facing a life sentence if convicted. Don't leave your future to chance. Contact Faulkner Law Group, PLLC today to schedule an initial FREE consultation.