Will I Have To Serve Probation Or Take A Substance Abuse Course Following A DUI Conviction?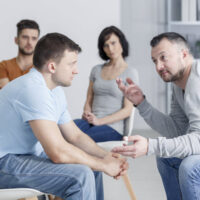 A DUI conviction in Florida carries more than possible jail time. Florida law also requires that all persons convicted of a drunk driving offense be placed on "monthly reporting probation" and complete a state-licensed DUI program that may lead to further substance abuse treatment. These probation and course requirements are mandatory and apply regardless of whether the trial court orders any jail time.
Florida Appeals Court Asks Supreme Court to Review DUI Sentencing Rules
The Florida Fourth District Court of Appeal recently addressed an issue that commonly arises from these sentencing requirements. In Bell v. State, a jury convicted the defendant of DUI manslaughter and DUI causing property damage. Under Florida law, the maximum penalty for DUI manslaughter is 15 years in prison. The property damage charged carried a one-year maximum penalty. The trial court sentenced the defendant concurrently to a single sentence of 15 years without mentioning the probation or substance abuse course requirements.
On appeal, the defendant argued the sentence was illegal because it omitted these mandatory elements. The prosecution actually agreed with the defendant. So did the Fourth District, which ordered a new sentencing hearing.
Essentially, the problem here was that the defendant's sentence had to include some term of probation. But the total amount of jail time and probation for the most serious charge–the DUI manslaughter–could not exceed 15 years. In other words, the law did not allow the trial court to sentence the defendant to only 15 years in prison; a correct sentence had to allow the defendant to serve some part of that 15 years on probation–at least enough to complete the required substance abuse course.
The Fourth District noted this issue was "likely to recur" in future DUI cases, so it certified a question to the Florida Supreme Court. (This basically means the intermediate court is asking the Supreme Court to answer a particular question of law, although the Supreme Court is not obligated to answer.) Specifically, the question is whether Florida's mandatory probation and substance abuse course requirement "vitiate[s] a trial court's discretion to impose the maximum prison sentence provided" under Florida DUI law.
Speak with a Florida DUI Defense Attorney Today
It is important to note that most DUI defendants will not face a 15-year prison term. The maximum penalty for a first-time DUI in Florida is a fine of between $500 and $1,000 and six months in jail. If, however, someone is killed or seriously injured as a result of a DUI accident, then the drunk driver is looking at a felony charge. In the case discussed above, the defendant was convicted of DUI manslaughter, which is an automatic felony charge.
Even without jail time, a DUI conviction can have a number of collateral consequences on your life, such as suspension of your license and a criminal record. That is why it is important to work with a skilled Tampa DUI lawyer who can review your case and offer you a zealous defense. Contact the Faulkner Law Group, PLLC, today to schedule a free confidential consultation with a member of our team.
Source:
4dca.org/content/download/802881/opinion/193463_DC08_11102021_094746_i.pdf