Can a Florida Court Impose a Lifetime Pet Ownership Ban Following an Animal Cruelty Conviction?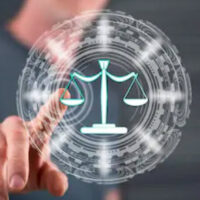 In 2018, outraged Florida residents successfully convinced the state legislature to stiffen penalties for individuals convicted of abusing animals. Known as "Ponce's Law," the legislation was named for a Labrador retriever puppy found beaten to death in Ponce Inlet. The animal's owner was later charged with felony animal cruelty.
Florida Appeals Court Addresses Namesake Case of "Ponce's Law"
Ponce's Law specifically allows a judge to order someone convicted of animal cruelty from "owning, possessing, keeping, harboring, or having custody or control over any animal for a period of time determined by the court."
Normally, criminal laws are not applied retroactively. So Ponce's Law should not have applied to the person convicted of killing the law's namesake. But in pleading guilty to animal cruelty, Ponce's former owner reached an agreement with the prosecution to apply the new law's ban on future animal ownership if such "a restriction could be crafted."
The trial judge decided to apply Ponce's Law in the following manner. First, the judge said the defendant could not reside with anyone who owns a pet, including his ex-wife and children (who have cats). Second, the judge imposed a lifetime ban against the defendant owning any animals.
The defendant appealed these conditions, which were attached to his probation on the original animal cruelty charge. And in a December 18 decision, a divided three-judge panel of the Florida Fifth District Court of Appeal struck down the lifetime ban but upheld the prohibition on living with persons who owned animals for the duration of the defendant's probation.
With respect to the latter, the appellate court noted that it was "not uncommon to forbid probationers from associating with potential victims." So just as a person convicted of a sex crime could be prohibited from having contact with children, there was "noting unreasonable" about "restricting an animal abuser's access to animals."
That said, the majority concluded the lifetime ban on animal ownership was problematic. Although the trial court had the discretion to determine the "period of time" during which the defendant could not own animals, there is still a general rule in Florida that states a condition of probation cannot last more than 5 years. And even if the defendant agreed to a lifetime ban as a condition of his probation, a "defendant cannot agree to an illegal sentence."
One judge on the Fifth District disagreed on this point. The dissent pointed out the defendant never properly objected to the lifetime ban before the trial court, and therefore the Fifth District should not have even considered the issue.
Contact the Faulkner Law Group Today If You Need Criminal Defense Representation
As Ponce's Law illustrates, animal cruelty cases have a way of galvanizing the public's attention and driving calls for even harsher sentencing laws. But it is important to remember that a criminal defendant always has certain rights–no matter how heinous a crime they are charged with. So if you have been arrested and need legal representation from an experienced Tampa criminal attorney, contact the Faulkner Law Group, PLLC, today to schedule a free confidential consultation.
Sources:
m.flsenate.gov/statutes/828.12
scholar.google.com/scholar_case?case=2866589766382796926