Alec Baldwin Charged With Involuntary Manslaughter For Rust Shooting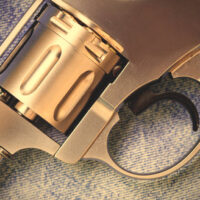 This feels like a bad, politically-motivated prosecution against actor Alec Baldwin after the tragedy that occurred about his Rust set during the shooting of a movie. At the time, Baldwin was handed a gun that he believed was a prop gun. However, the gun was real and loaded. The bullet struck stage worker Halyna Hutchins. Baldwin was the one who fired the gun.
Involuntary manslaughter is a crime that occurs when the defendant evinces a casual disregard for human life and someone dies as a result. So, they're not trying to kill anyone, but they don't care if they do. The standard is higher than simple negligence. This appears to be a case of simple negligence, not gross negligence, or culpable negligence.
However, prosecutors will build their case on the theory that Rust Ranch was prone to these types of mistakes in the past and it was inevitable that something like this would occur due to substantial safety violations. If so, then the prosecution may have a theory of culpability that allows them to convict Baldwin on this basis.
However, the prosecution doesn't believe in their case as evidenced by the fact that they are not taking it before a grand jury. Instead, they will take their case before a judge to decide. So, if you can't trust a grand jury to indict, then how can you trust a jury to convict?
Does Baldwin go to prison? 
Probably not. If the prosecutors don't offer a plea deal that specifically excludes prison time, then the defendant would be best suited by taking the matter to trial. The prosecutors will, if the case goes to trial, attempt to convict Baldwin on the most serious charge which carries a minimum term of five years. So, the worst case scenario for Baldwin is five years.
While no jury would convict Baldwin for firing a gun he believed was fake, if the prosecution can establish that a lapse of safety standards created a situation where such a lapse was inevitable, the jury may have a good reason to convict Baldwin for homicide.
It will be a complex argument to make and prosecutors will have to establish every element of the argument, all of its pieces, to create an image of Baldwin as a careless producer who places all of his employees in danger on a regular basis.
In the end, if prosecutors can characterize Baldwin as someone who cut corners in terms of employee safety to finish projects ahead of schedule or otherwise just didn't care, then involuntary manslaughter charges will stick.
Nonetheless, questions remain as to whether or not the prosecution is politically motivated and meant to boost the career of a Republican prosecutor.
Regardless, it's the sort of prosecution that OSHA should take up, since it deals with workplace violations, and no one ever goes to prison for those.
Talk to a Tampa Criminal Defense Attorney 
Charged with a crime? Call Tampa criminal defense attorneys at Faulkner Law Group today to schedule an appointment and begin preparing your defense.
Source:
marketwatch.com/story/what-will-happen-to-alec-baldwin-a-veteran-criminal-attorney-weighs-in-11674156040