How "Commerce" Can Affect A Child Sex Crimes Prosecution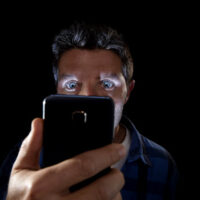 Sex crimes involving minors–notably child pornography–are often prosecuted at the federal rather than state level. The main reason for this is that Congress has the exclusive right to regulate interstate and foreign commerce. So if a criminal act involves commercial activity that somehow crosses state or international boundaries, that allows the federal government to take charge of the matter, even if the same acts are already prohibited under state law.
It is actually not that difficult for federal prosecutors to establish some connection with interstate or foreign commerce. Take this recent decision from a federal judge in Jacksonville. This is from an ongoing child pornography case, United States v. Butler.
Federal prosecutors indicted the defendant on two counts. The first charge involves allegations the defendant "induced, persuaded, [or] coerced" a minor relative into producing child pornography. The second charge alleges the defendant was found in possession of child pornography on a Samsung smartphone.
In a pretrial motion, the judge said the fact the smartphone contained an inscription stating the device was "MANUFACTURED IN VIETNAM" was sufficient to prove its origin, without the need for the government to produce any additional evidence to authenticate the issue at trial. This is important, the judge explained, because since the phone was manufactured outside of the United States, its Vietnam origin helps to establish the prosecution's argument that the "depictions of the alleged child pornography were produced using materials (e.g., the Samsung smartphone) that were mailed or shipped across state lines or in foreign commerce."
Prior Evidence of Child Sex Crimes Can Be Admissible
Another issue that arose in this pre-trial motion is one that often comes up in child sex crimes cases. Normally, prosecutors cannot introduce evidence of a defendant's prior crimes at trial to prove the defendant's guilt of the offense currently being tried. The reason for this is simple: Prosecutors are supposed to stick to the facts of the present case and not try and paint the defendant as a "bad character" for the jury.
But there are exceptions. Federal court rules provide that when a defendant is charged with child molestation or child pornography, evidence of similar prior bad acts can be admitted to show the defendant's "propensity to commit such offenses." In this case, federal prosecutors wanted to introduce evidence regarding the defendant's prior state convictions for child molestation 20 years ago. The judge found this evidence was admissible at trial, as it "tends to show that [the defendant] had a deviant sexual attraction to young girls and motive to commit crimes involving the sexual exploitation of children, and that he intended to produce sexually explicit content of a minor."
Speak with a Florida Criminal Defense Attorney Today
A sex crimes conviction can have a devastating affect on your life that lasts well beyond any prison sentence. That is why you need to aggressively contest such charges. A qualified Tampa sex crimes defense lawyer can help. Contact the Faulkner Law Group, PLLC, today to schedule a free initial consultation.
Source:
scholar.google.com/scholar_case?case=4657926179534528334