How Does Bail Work in a Florida Criminal Case?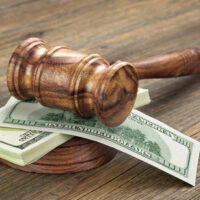 When you are arrested on suspicion of committing a crime, your first appearance in court will be to establish your bail. The purpose of bail is not misunderstood. Bail is not supposed to be a punishment. The function of bail is to secure your appearance at any future court hearings related to your criminal case, including your trial. In many cases, you will actually be "released on recognizance" (ROR), which means you do not have to give any bail beyond your personal promise to appear.
Now, you typically will not be given a ROR unless you meet certain conditions. For example, you need to show that you have "strong ties of the community," e.g., that you live and work in an area within the court's jurisdiction. If you live in another part of the state, or even in another state, you are far less likely to get a ROR, as the judge will likely be less confidant you will not attempt to flee the jurisdiction. In addition, ROR is unlikely if you have a recent criminal record of any type, excluding the crime you are presently charged with.
Cash or Bail Bondsman?
When ROR is not an option, as is often the case with serious felonies, the judge can instead opt to set bail as a cash amount. If you have the cash, you can simply pay the bail and be released from jail pending trial. The bail functions as a deposit to guarantee your appearance at trial. If you miss any of your court dates, the judge can forfeit your bail. But if you comply with all of the court's orders, the cash bail will be returned to you at the conclusion of the trial.
Now, there are many situations where the cash bail is simply too high for a defendant to pay. Let's say you are granted bail of $10,000. Many of us do not keep that much cash lying around. If you do not want to stay in jail while awaiting trial, you have the option of going to a bail bondsman.
Bail bondsman agree to post your bail for you. In exchange, you have to pay a non-refundable fee upfront–usually 10 percent of the total bail amount–plus offer some collateral (such as title to your car) to secure the remainder of the bail. If you then skip out on bail, the bondsman may hire a bail agent–more commonly known as a bounty hunter–to come after you.
Contact a Lawyer Before Your Bail Is Set
Unfortunately, there are cases where the judge will deny a defendant any form of bail. This is known as remanding a defendant to custody. Remand is only appropriate in cases involving highly serious crimes like murder, or where the defendant has proven himself to be a flight risk.
If you are facing arraignment on any type of charge, it is essential you contact an experienced Tampa criminal lawyer before a judge has a chance to decide on your bail. Contact the Faulkner Law Group, PLLC, today to schedule a consultation with a member of our team.