Nursing Home Tycoon To Face New Charges After Trump Pardon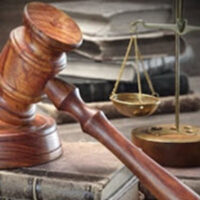 Prosecutors have been going after Philip Esformes for a long time without success. Esformes was sentenced to 20 years for billion-dollar Medicaid fraud. However, that sentence was commuted by then-President Donald Trump. Nonetheless, other charges remained against him on the docket and since he had yet to be convicted, they could not be commuted. However, Esformes is arguing that one of the counts should be dropped on the basis of the pardon.
So, at this point, you have some charges that are still pending against Esformes, one of which the defense disputes was erased by the pardon. There is no federal statute or case law on this matter since it is relatively rare. You have a presidential pardon that erases some, but not all, of the charges, a jury that deadlocked on the charges in the original trial, and the government that wants to try the case regardless.
The defense claims that the pardon precludes a new prosecution on the same charges after the jury deadlocked. They also claim it is a violation of double jeopardy. If Esformes is convicted on that charge it is a near certainty that the decision will be appealed.
Analyzing the criminal conduct 
Esformes was accused of fraud specifically against Medicaid for improper billing, false claims, and insurance fraud. He essentially paid kickbacks and accepted kickbacks for funneling patients to unethical healthcare clinics that would charge them for unnecessary tests. The scheme went on for a decade before prosecutors filed charges and eventually convicted Esformes of healthcare fraud, money laundering, and related offenses. He was sentenced to 20 years in federal prison.
Allegations against prosecutors 
Esformes's defense team accused prosecutors of attempting to use privileged communications between Esformes and his lawyers against him in court. That would be illegal. In the appeals ruling, the court noted that prosecutors had reviewed privileged documents and in fact, attempted to use them against Esformes on multiple occasions.
Esformes hoped to establish that the prosecution was malicious and political. Despite that, a request to dismiss the case against Esformes was rejected. The court ruled Esformes had failed to establish that the prosecution was politically motivated based simply on an instance of misconduct.
In a case like this, a presidential pardon may not be enough to escape the law. The government has now found new charges to convict on and if they fail there, there's always a chance that the State of Florida can step in to file charges.
Talk to a Tampa Criminal Defense Attorney Today 
Faulkner Law Group, PLLC represents the interests of Tampa residents charged with criminal offenses. Call today to schedule an appointment and we can begin preparing your defense immediately.
 Source:
cnbc.com/2023/01/20/philip-esformes-whose-prison-sentence-trump-commuted-loses-appeal.html