Frequently Asked Questions on Criminal Charges in Tampa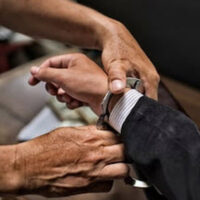 If you have been arrested for an alleged crime, or believe you are under investigation, it's understandable that you may have a lot of questions. The criminal process can be confusing for most people. It is essential to understand how the criminal process works in Florida. That way, you know what the charges and potential penalties are. To achieve the best possible outcome in your case, you need to hire an experienced Tampa criminal attorney to represent you.
Before you meet with a criminal lawyer, it is a good idea to research a bit about your case and the legal process you're facing. Here are some of the most commonly asked questions about criminal charges in Florida to get you started.
What is the Standard to Be Found Guilty in a Criminal Case?
Prosecutors in your case must prove the charges "beyond a reasonable doubt." Your defense attorney's job is to raise that reasonable doubt. If the jury sees that the prosecutor was unable to meet their evidentiary burden, they cannot find you guilty of the alleged crime. If you thought the threshold was by a "preponderance of the evidence," you are thinking about civil cases. Civil cases have a much lower burden of proof than criminal matters.
Why Would I Not Testify in My Case?
The American judicial system allows you not to testify in your criminal case because because compelling you to testify would violate your 5th Amendment rights. The 5th Amendment is the right against self-incrimination. Testifying in your criminal case means the prosecutor can cross-examine you and possibly bring up previous crimes or other things about your past. In different scenarios, some defense attorneys don't put their clients on the stand because they have a strong belief a jury won't connect with them.
When you forego testifying, the jury is instructed that they cannot assume you are guilty because of your silence or hold your silence against you in any way.
Do I Need an Attorney for a Misdemeanor?
Yes, even if you are only charged with a misdemeanor, having a criminal record can follow you for the rest of your life. When you retain an attorney to represent you, we can help get the charges reduced or dismissed entirely in some cases.
How Can I Be Charged in a Criminal and Civil Case?
Civil lawsuits and criminal cases are two completely separate causes of action, and they have different burdens of proof. You could be found not guilty in a criminal trial and be held liable in a civil case. A criminal case is brought by the state against you and involves criminal penalties and restitution. A civil case involves a financial judgment for your negligence or wrongdoing. Civil cases do not result in a criminal record or time in jail.
How Long Will My Criminal Case Take?
We can't give you a definitive time on how long your case will take to resolve. The complexity of each criminal case varies. A misdemeanor might resolve within a few weeks, while a complicated felony case could take months or even years in some cases.
Contact a Tampa Criminal Defense Lawyer
If you are facing charges for a crime in Tampa, don't handle it on your own or put your fate in the hands of a public defender, contact Faulkner Law Group, PLLC today to schedule an initial consultation.
https://www.faulknerlawgroup.com/disciplining-your-child-in-florida-when-does-discipline-cross-the-line-and-become-abuse/