How Do You Qualify to Have Your Florida Criminal Record Expunged or Sealed?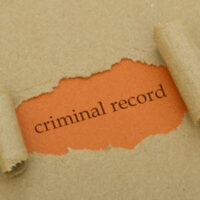 The terms expunge and seal are often used interchangeably, but they do have different meanings. When a criminal record is sealed, it still exists, but the public does not have access to view it. However, some sealed records are accessible to police, government agencies, and the military.
When your record is expunged, agencies who have access to see sealed records would know you had something expunged. However, to access it, they would need a court order. If you need assistance getting a record expunged or sealed, you need to speak with an experienced Tampa criminal attorney.
Qualification for Expungement of a Florida Arrest Record
To be eligible for an expungement in Florida, your case must have resolved through a dismissal, charges being dropped, or you were acquitted of the charges either by a jury or a judge. You must be able to answer no to certain questions as well. Those questions include:
Have you ever had a prior expungement or sealing of your record?
Have you ever been found guilty in a criminal case?
Are you presently under any pretrial release, house arrest, or probation?
Did you enter a no contest or guilty plea to an offense that would not be eligible to be expunged?
There is a lengthy list of ineligible criminal offenses. In some cases, you may still be eligible, but you would need to speak with an attorney to verify whether you are eligible. Some ineligible offenses include, but are not limited to:
Sexual misconduct,
Robbery and home invasion;
Terrorism;
Kidnapping;
Murder;
Arson;
Drug trafficking;
Aggravated assault;
Stalking or aggravated stalking; and
Child abuse.
This is just a partial list of the various crimes that are ineligible for expungement. You might be wondering what does qualify for expungement. Your attorney will discuss your individual case circumstances and your prior history to help you determine whether or not you are eligible. 
One Time Petition Under Florida Law
Florida law only allows you to petition once to have a record sealed or expunged. There may be one exception to this rule, which is where more than one record could be expunged or sealed in the same court proceeding. That means if the court decides the arrests are directly related, they may allow the expungement or for them to be sealed.
Certificate of Eligibility
If you do qualify to have your record expunged, you need to obtain a certificate of eligibility. The certificate of eligibility is what you use to petition the court. Currently, the Florida Department of Law Enforcement takes six months on average to process an application for a certificate of eligibility.  So the sooner you start the process, the better.  There is no guarantee the court will approve your petition. You could be denied. If you believe your denial was mistakenly issued, then you can ask for a review.
Contact a Florida Criminal Defense Lawyer
If you need assistance getting a record expunged or sealed, you need to speak with a knowledgeable attorney first. Contact Faulkner Law Group, PLLC, today to schedule an initial consultation.
https://www.faulknerlawgroup.com/disciplining-your-child-in-florida-when-does-discipline-cross-the-line-and-become-abuse/