How a DUI can Affect Your Florida Driver's License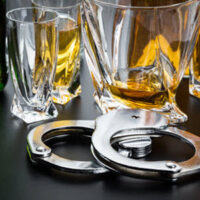 Being arrested for a DUI can be a terrifying experience. At the time, you may not realize that you could face losing your driver's license—temporarily or even for the rest of your life. Some people may be inclined to handle a DUI on their own and either plead guilty or just ignore it. Unfortunately, DUI convictions can have serious consequences. That is why you need an experienced Tampa DUI lawyer on your side.
DUI Driver's License Revocation Period in Florida
The amount of time your license is suspended will correlate to how many prior DUIs you've had, or whether there were injuries or a fatality in connection with your arrest. Here are the current suspension periods per the Florida government website:
First DUI with no bodily injury: minimum of 180 days with a maximum of one year.
First DUI with serious bodily injury involved: Minimum of three years suspension.
Second DUI within five years of first conviction: Minimum of five years suspension, can check for eligibility for hardship reinstatement after one year.
Second DUI five or more years apart from first conviction: The same suspension periods as a first-time DUI.
Third offense within ten years of the second one: Minimum of 10 years suspension; can ask about eligibility for hardship reinstatement after two years.
A third offense that is ten or more years after the second one: The same suspension periods of the first offense will apply.
If you are convicted of a fourth DUI, it doesn't matter how long it was since the last one. Your license will be revoked permanently. There is a chance you may be eligible for a hardship reinstatement after five years.
DUIs Involving Fatalities
If your DUI resulted in someone dying, the suspension periods are different. For a DUI manslaughter, it's a mandatory permanent revocation. You could be eligible for a hardship reinstatement in five years, provided you have no other DUIs on your record.
Your license will be suspended for a minimum of three years if there is a conviction for manslaughter or vehicular homicide. This is also the same suspension period for if there was serious bodily injury.
Commercial Driver's Licenses
If you have a commercial license, a DUI conviction could result in you being disqualified from operating a commercial motor vehicle for at least a year. Some ways your commercial license can be revoked include:
Conviction of a DUI with BAC 0.04 and above while driving in a commercial vehicle;
Driving a commercial vehicle while under the influence of alcohol or drugs and refusing to submit to a test to determine alcohol concentration;
Driving a commercial vehicle while under the influence of drugs or alcohol, or having a controlled substance in your possession.
You won't find eligibility for hardship reinstatements either. Also, a second or subsequent conviction could result in permanent disqualification. Do not take DUI charges lightly. You need a skilled Tampa DUI lawyer on your side.
Contact Us
If you need assistance with a DUI in Florida, contact Faulkner Law Group, PLLC, today to schedule an initial consultation.
Resource:
flhsmv.gov/driver-licenses-id-cards/education-courses/dui-and-iid/florida-dui-administrative-suspension-laws/
https://www.faulknerlawgroup.com/what-should-you-expect-with-your-first-dui-in-tampa/