What Is The Difference Between Burglary And Theft?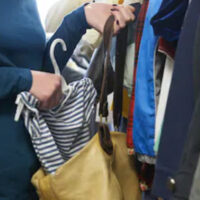 Burglar and thief are synonyms, right? A lot of people seem to think so, but burglary and theft are actually two distinct legal concepts that carry very different consequences. Burglary is far more serious, and is automatically a felony offense, whereas theft can be either a misdemeanor or a felony depending on the circumstances of the crime, namely, the value of the goods taken. In this article we'll explore the differences between these two crimes as well as the possible penalties and actions that you should take if you are facing charges for either.
What is Theft?
Theft is likely what you think about when you imagine someone stealing. An example of theft is shoplifting. This crime occurs when you intentionally deprive another person or business of their property. Theft can be either a misdemeanor or a felony. Misdemeanor theft is known legally as petit theft. This occurs when $100 – $300 worth of goods or services are stolen. On the other hand, when more than $300 worth of goods or services are stolen, it will be considered grand theft, which is a felony. The felony may be in the first, second, or third degree, depending on the crime. Petit theft can result in a prison or probation sentence of up to 1 year, and a $1,000 fine. On the other hand, the penalties for grand theft range from 5 to 30 years in prison and a fine ranging from $5,000 – $10,000.
What is Burglary?
Burglary is different from theft in that it is more than merely taking something that belongs to someone else. In order to be guilty of theft, an individual must have trespassed by entering a home or dwelling that does not belong to them, with the intent to steal or commit an illegal activity. The intent component is important because it means that even if the burglar did not succeed in stealing anything, the fact that they entered the home or building illegally (without an invitation or permission) with the intention of stealing something or doing something illegal is sufficient for an arrest and conviction. Notice how this differs from theft. Theft often occurs in shops where the individuals have permission to be. Burglary requires first trespassing before any theft occurs. Burglary is treated very seriously under the law, and is always charged as a felony. A first-degree felony is the most serious for burglary, and it may be charged when the individual had a deadly weapon, another individual or witness was present in the home or dwelling, or when the individual caused at least $1,000 worth of damage to the structure. This is punishable by up to a life sentence. Third degree burglary occurs when an individual enters an empty dwelling (no one home) and is punishable by up to 5 years of prison or probation.
Contact the Faulkner Law Group in Tampa, Florida
If you are facing charges for burglary or theft in Florida, it is important to do everything that you can to defend yourself and stay out of jail. Contact the experienced Tampa criminal defense attorneys at the Faulkner Law Group today to schedule a consultation.