The Process of Appealing a Tampa Criminal Conviction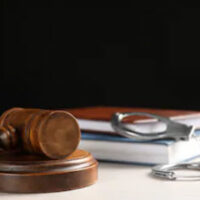 There are numerous reasons that someone might want to appeal a conviction in Tampa, but it's important to understand that it's not necessarily an easy process. There's a common misconception that a successful appeal means the charges will disappear and there is no conviction at all. Instead, you could be put back in the same position before you were convicted, which means facing a new trial.
Getting an appeal granted doesn't mean you can have your case retried in a different court. There has to have been a prejudicial error that occurred which affected the trial outcome. During the trial, your attorney should preserve the issue for appeal by raising an objection and having the judge rule on it. If the error would not have changed the outcome, then it is considered harmless and will allow the verdict to stand.
If you were convicted of a criminal offense in Florida, you have the right to appeal your conviction. In some instances, you may even have the right to appeal a guilty plea. However, the appeals process is complex and can be tricky. This is why you need an experienced Tampa appeals and post-conviction relief attorney who can help.
Grounds for Appeal in Florida
Not all errors would be ones that qualify for an appeal. Some of the reasons for which you might appeal a criminal conviction could include:
There was not sufficient evidence to warrant a guilty verdict;
Prosecution errors or inadequate representation;
Bias during jury selection;
Improperly excluded or admitted evidence;
Jury misconduct like alcohol during deliberations;
Incorrect jury instructions;
Improper communication between jurors and counsel or jurors and witnesses; or
The judge made an error with pretrial or trial rulings.
Possible Outcomes on Appeal
There are several possible outcomes with an appeal. The first is that the appeals court affirms the lower court's decision. In that scenario, it would be the end unless you try to appeal to a higher court. If the appellate court dismisses your appeal, it also means the lower court's verdict stands.
If the appellate court reverses the lower court's decision, the usual protocol is to remand the case to the lower court and issue an order. The order could state that a new trial will be held, the lower court's judgment will be corrected or modified, or the trial court may need to take a new look at the case due to a recent appellate court decision.
The Florida Appeals Process
The process starts when your Tampa appeals attorney files a Notice of Appeal. The appellate court will not consider any new evidence. They review the trial transcript and court records. Both sides will then file their appellate briefs. Most appeals are decided by the briefs and court records alone. In some cases, the court may want to hear oral arguments. With federal criminal cases, oral arguments are usually standard procedure.
Contact a Florida Criminal Appeals Attorney
If you need assistance with filing an appeal after a Florida criminal conviction, please contact a Tampa appeals and post-conviction relief attorney at the Faulkner Law Group, PLLC today to schedule an initial consultation.