How Failing To Stop And Render Aid Following A Car Accident Can Lead To Felony Charges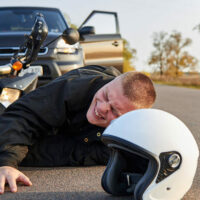 It is common practice following a minor auto accident to stop and exchange license and registration information with the other driver. Indeed, this is more than a mere courtesy. Florida law requires a driver involved in a crash to take such actions when there is personal injury or property damage arising from an accident. This also includes a duty to "render aid" to anyone who might be seriously injured by calling 911 and waiting for first responders to arrive at the scene.
Unfortunately, many people's first instinct when they are involved in what appears to be a serious accident is to flee the scene as quickly as possible. This can lead to criminal charges in its own right even if the driver did nothing illegal beforehand. Under Florida law, it is a felony to fail to remain at the scene of an accident and render appropriate aid. In some cases, this can be a first-degree felony charge with a mandatory prison term of four years.
Florida Supreme Court: Law Defines Crime on a Per-Victim Rather Than Per-Crash Basis
The Florida Supreme Court recently addressed the question of how these laws affect accidents with multiple victims. In other words, if a single accident results in multiple injuries or deaths, does failure to stop and render aid to each victim count as a separate criminal offense? The Supreme Court said it did.
The case before the Court, State v. Johnson, involved a three-car accident that killed one person and injured three others. The defendant fled the scene without stopping to render aid. Prosecutors subsequently charged the defendant with four violations of the law, one for each of the four victims. The trial judge consolidated two of the charges since they involved victims in the same car. So the defendant was tried and subsequently convicted for three felony violations, one for each car.
An intermediate appeals court reversed two of the three convictions arguing they constituted a violation of the prohibition against double jeopardy. Prosecutors then appealed that ruling to the Supreme Court, which then held there was no double jeopardy violation.
The reason for this, the Supreme Court explained, had to do with how the Florida legislature wrote the statute making it a crime to fail to stop and render aid. The statute was "victim-centric," the Court noted, with the degree of violation–i.e., a first-, second-, or third-degree felony–tied to the severity of a crash victim's injuries. The statute further allows each victim to receive restitution from the violator. Given all this, the Court said the legislature clearly contemplated a "per-crash-victim unit of prosecution." So the defendant's original three convictions were valid and not a case of double jeopardy.
Speak with a Tampa Criminal Defense Attorney Today
The Supreme Court's decision only underscores just how seriously the legal system takes the duty to stop and render aid following an accident. If you have been arrested or charged with a crime following a crash and need legal advice from a qualified Tampa criminal lawyer, contact the Faulkner Law Group, PLLC, today to schedule a consultation.
Source:
scholar.google.com/scholar_case?case=14257258185380513367