How to Appeal a Criminal Conviction in Tampa, Florida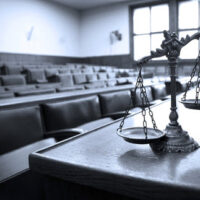 If you were convicted of a crime, don't assume that it's necessarily the end of the road. You may have alternative avenues that are worth pursuing, including an appeal. Other types of post-conviction relief could include sealing and expunging your record or a sentence modification. If you are interested to know what your options are following a Florida criminal conviction, it's imperative to contact an experienced Tampa appeals & post-conviction attorney.
Grounds for Appealing a Criminal Conviction
While you may have the right to appeal your conviction, that doesn't mean your case will be retried in a different court. To successfully appeal your case, you need to prove there was a prejudicial error that affected your case's outcome. Your attorney must have preserved your right to appeal by asserting a timely objection that the judge subsequently ruled on.
In a situation where another Florida criminal attorney represented you, we can still help you with your appeal. Some possible grounds for a criminal appeal include:
Inadmissible evidence
A judicial abuse of discretion
Errors in pretrial rulings
Mistakes of law
Improper jury instructions
Verdicts not supported by the weight of the evidence
Juror misconduct
Bias during jury selection
The appellate court would need to review the issues on appeal and determine whether the alleged errors impacted your case's outcome. If the error would not have changed the verdict either way, it's considered a harmless error. In these situations, the appellate court would let your guilty verdict stand.
How Florida Criminal Appeals Work
The first step in the appeals process is to file a notice of appeal. The court records and trial transcript will create the Record on Appeal. Appeals differ from other types of post-conviction relief in that there is no new evidence that the court will look at. They only consider the evidence from the lower court proceedings.
Both sides must file written briefs that support their position on challenging or upholding the lower court's conviction and/or sentence. Some cases may include oral arguments as well. In fact, for federal appeals, there is usually no reversal without oral arguments.
Once the court has made its decision, it will issue an appellate opinion.
Results of an Appeal
When the appellate court makes a decision, only a few outcomes are possible. If they affirm the lower court's decision, it means your conviction will stand unless you appeal to a higher court level. If they dismiss your appeal, then the sentence still stands.
If the appellate court reverses the judgment, that typically means they remand it to the lower court, ordering the trial court to take further action. That action could be holding a new trial, correcting or modifying the original judgment, or requiring that the trial court consider additional evidence or another recent decision by an appellate court.
Contact a Tampa Appeals and Post-Conviction Relief Attorney
If you were convicted of a crime at trial and now you need assistance with an appeal, contact Faulkner Law Group, PLLC right away. We have years of experiencing helping Tampa clients with all their appeals and post-conviction relief needs. Schedule an initial consultation with us to learn how we can help you.
https://www.faulknerlawgroup.com/the-process-of-appealing-a-tampa-criminal-conviction/