What Happens If My Lawyer Failed To Call A Key Witness At My Criminal Trial?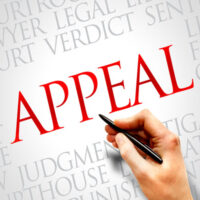 A common reason that criminal defendants apply for post-conviction relief following a guilty verdict is that their trial counsel was somehow "ineffective" in failing to take a certain action that could have changed the outcome. Not all decisions or mistakes made by a trial lawyer are grounds for relief, of course, but when there is evidence that a key decision prejudiced the defendant's right to a fair trial, the court may order a new trial.
Appeals Court Finds Potentially Exculpatory Testimony Is Admissible
One type of error that can justify relief is a trial counsel's failure to call a key witness whose testimony might have proven exculpatory–i.e., tended to show the defendant was not guilty of the alleged crime. This presumes the uncalled witness planned to offer testimony that was both admissible and relevant to the issues at trial. A judge considering a post-conviction motion must therefore make such a determination before granting any relief.
Of course, judges sometimes get these calls wrong as well. A recent decision from the Florida Second District Court of Appeal, Jones v. State, is a good example. In this case, the state charged the defendant with numerous crimes arising from his operation of a contracting business. Essentially, the prosecution sought to prove the defendant illegally engaged in contracting without a license, which is a crime under Florida law.
At trial, the evidence established the defendant did, in fact, have a building contractor's license. The state's argument, however, was that the defendant engaged in contracting through his business–not as an individual–and that the business itself was not "licensed." The defendant's position, in contrast, was that only individuals could be licensed as contractors. Rather, businesses had to be "qualified through a licensed contractor."
The trial court ultimately found the defendant guilty of four counts of contracting without a license. In his subsequent motion for post-conviction relief, the defendant argued his trial attorney was deficient in failing to call a witness who would have bolstered his case. Specifically, the defendant said his lawyer should have called the deputy general counsel for the Florida Department of Business and Professional Regulations. The general counsel would have testified at trial that, as the defense maintained, a business could not be "licensed" as a contractor in Florida.
The circuit court rejected the defendant's motion for relief on the grounds that such testimony was inadmissible as it regarded a "question of law." Normally, expert witnesses cannot testify on purely legal issues, such as the interpretation of a particular statute. But on appeal, the Second District said the general counsel's testimony only concerned his personal knowledge "as to the Department's procedures." As such, the testimony was not inadmissible. The appellate court therefore directed the circuit court to consider whether or not the failure to present the general counsel's testimony at trial unduly prejudiced the defendant.
Contact a Florida Criminal Appeals Attorney Today
If you have been convicted of a crime it is important to seek out advice from an experienced Tampa appeals and post-conviction lawyer who can review your case and identify possible grounds to challenge the verdict. Contact the Faulkner Law Group, PLLC, today to schedule a consultation with a member of our criminal defense team.
Source:
2dca.org/content/download/811116/opinion/194437_DC08_11242021_091649_i.pdf